Today's homeowners are going beyond chatting about the weather, climate change, and the quality of air in their town to expressing concern about the air they're breathing right inside their homes. Questions about how to improve interior air quality have many homeowners asking about smart thermostats and smart thermostat features; questions every HVAC professional needs to understand—and be able to answer.
Homeowners are making more informed inquiries about smart solutions that can make their lives easier and healthier, but also result in higher regard for the planet while lowering their payments. Not only are 82% more homeowners prioritizing good air quality in their home compared to a year ago, but 70% have said they are interested in purchasing products that can automatically trigger air cleaning when indoor contaminants like volatile organic compounds, allergens and bacteria are high.* Another motivator for shopping smarter is cost, cited as a top motivator by approximately 90% of people responding to that same survey.
Lennox Answers the Call for Innovation
With so many homeowners asking more questions and doing their homework before deciding on investing in a product, it's no surprise that they are particularly interested in the new Lennox S40 Smart Thermostat, the only one to be cited as a 2023 Green Builder Sustainable Product of the Year and be named a 2023 'Best of IBS' Awards Finalist in the Best Home Technology category.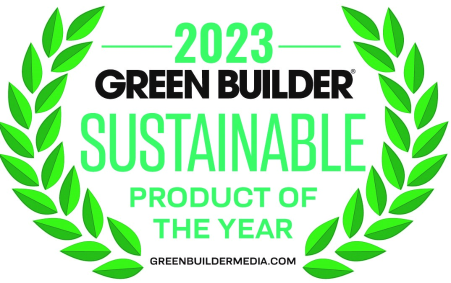 The Lennox® S40 Smart Thermostat, part of the Ultimate Comfort System ™, introduced a wave of innovations that provide customers with what they're looking for—precise and perfect air. And they will be turning to you to be their smart thermostat guide and lead them in the right direction.
The S40 thermostat has earned its accolades for being more than a temperature regulator. Designed to function as the command center for a home's entire system, the S40 Smart Thermostat and complementary suite of technologically advanced accessories, can maintain a home's optimum temperature and air quality.
Smart Away™ and Allergen Defender—Both Automatic Hits with Homeowners
Smart Away™ Mode uses Schedule IQ technology to learn a homeowner's routine and create a schedule that maintains comfort when the home is occupied and helps save energy when homeowners are away.
When paired with a Lennox PureAir air purification system, Allergen Defender monitors pollen levels and AUTOMATICALLY turns on the system's fan when outdoor levels are high. There are also Smart Room Sensors that work to balance temperatures across rooms, putting an end to cooler and hotter areas occurring within the home.
How Smart is It?
The S40 thermostat includes the ability to share system diagnostics remotely. This feature is appreciated and growing in demand by both homeowners and dealers as the communication of important information facilitates proactive maintenance and quick-turn service.
With all its innovative features, the S40 Smart Thermostat epitomizes the shifting trend in smart home technology that has thermostats becoming a centerpiece at the heart of the modern smart home—and winning the hearts of smart homeowners every day.
Contact us to learn more about our dealer benefits and how you can bring your customers the full line of Lennox smart solutions.
* Researched conducted via a survey commissioned by 4Media Group on behalf of Lennox Industries. November 2022